According to National statistics, published by the Health and Safety Executive, 581,000 workers self-reported injuries sustained at work during 2018/19.
Hundreds of thousands of accidents occur in the workplace every year that can trigger a sequence of events which impact people's lives for long periods of time. It has never been more important for precautions are taken in the workplace to help avoid these accidents which is why here we will be discussing the most common workplace accidents and injuries.
Slips, Trips & Falls
In the UK, 37% of all reported workplace injuries were as a result of a slip, trip or fall, with 28% of all fatalities in the workplace being caused by a slip, trip or fall. It is one of the most commons ways in which individuals injure themselves at work as throughout all industries, you are likely to encounter slippery surfaces. There are a range of other settings that can also put individuals at risk of falling when working from heights, particularly when working with ladders, platforms, and scaffolding.
Falling Objects
Falling objects can result in blunt force trauma that can cause severe injuries leaving employees unable to work for weeks and months at a time. Again, this can occur in a range of work settings with objects falling from shelves or cupboards but most notably in the construction industry with nearly 17% of all job site related deaths being attributed to objects falling or striking employees.
Road Traffic Accidents
It is estimated that up to a third of all road traffic accidents involve someone who is at work at the time which may account for over 20 fatalities and 250 serious injuries every week. These statistics may appear shocking but injuries from crashes and collisions are increasingly common at work. This could include construction site vehicles such as forklifts, tractors and cranes as well as cars and lorries which can all result in life changing injuries.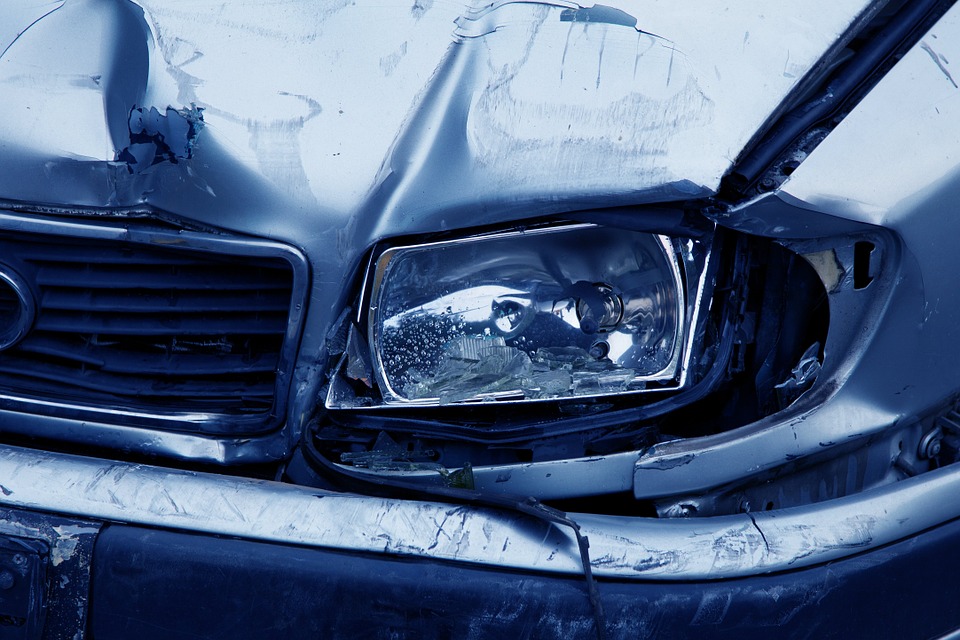 Loud Noises
Prolonged exposure to loud noise in the workplace is still prevalent in 2020 and can cause temporary or even permanent hearing loss as well as other hearing problems such as tinnitus. Although Industrial deafness is on the decline since safety measures such as ear protection have been implemented, some workers continue to be exposed to loud noises whilst working. One study suggests that workers who are regularly exposed to noise levels of 100 decibels (equivalent to standing next to a lawnmower), were at more than double the risk of being hospitalised due to a workplace injuries.
Toxic Exposure
There are an estimated 13,000 deaths each year linked to past exposures at work, primarily to chemicals or dusts. While the majority of people won't work in environments that expose them to harmful and dangerous chemicals, there are many that can be at risk of injuring their eyes, skin and internal organs through inhalation. Without the proper personal protective equipment, accidents and injuries can and will occur in the workplace.
Muscle Strains
During 2018/19, 6.9 million working days were lost due to work-related musculoskeletal disorders. Without adequate training, muscle strains can develop over a series of weeks or months if workers are required to regularly lift heavy objects. These strains can quickly progress into long term ailments if not addressed and if proper lifting techniques are not implemented.
Cuts and Lacerations
Every year, roughly 30 percent of all workplace injuries are from cuts and lacerations and 12 percent of those were strictly to the hands. These injuries can be sustained from anything from power saws to paper trimmers but often stem from insufficient protective equipment, poor training and a lack of safety procedures.
Workplace Fights
Although it is natural for employees to not be the best of friends, these tensions can often boil over into a physical altercations if not dealt with. Fights can quickly turn extremely violent and cause employees to sustain nasty injuries and according to HSE statistics, in 2018/19 there were 739,000 incidents of violence in the workplace.
Repetitive Strain Injuries
According the research, 1 in 50 (half a million) of all workers in the UK have reported an RSI condition. RSI is an increasingly common workplace injury that often goes unnoticed and dismissed by employers as it is not a visible ailment. The repetitive motion of certain tasks can put strain on the joints and muscles, causing temporary or even permanent damage. This can be as a result of simply sitting at your keyboard but can extend to tasks as strenuous as repetitively lifting heavy objects.

Walking into objects
We are only human which means walking into objects in the workplace is bound to happen at some point. Whether we are distracted or unaware of the object, you can quickly find yourself in pain after coming into contact with a sharp table edge, a glass wall, a door or office furniture. Often the injury is minor, but these unnecessary hazards should be moved or have signage to warn employees.
At Wafer Philips, we understand that being the victim of a workplace injury can be a particularly difficult and upsetting time, which is why our team is here to help. Our injury claim solicitors can help to support you through filing a compensation claim; helping to fill out injury forms, deal with any worker/private insurance companies and ensure that you are receiving the correct medical treatment.
Your solicitor will be with you through every step of the process and continue to work hard to win you the settlement you deserve at the end of the case.We adopt a no win no fee policy; there are no hidden charges for you to worry about, and all costs are covered by the insurance which we arrange. If you or someone you know has recently been a victim of a workplace injury, don't hesitate to contact us today on 0151 256 7898 for a free initial consultation.