Falls, Slips & Trips in Walton
Wafer Phillips have over 25 years' experience helping individuals from in and around Walton, Liverpool successfully claim compensation for slips, trips and falls.
Whilst slips, trips and falls usually result in damage to nothing more than our pride, occasionally the injuries sustained can be more serious and have longer lasting effects.
If you have suffered an injury as a result of slipping, tripping or falling in a public place due to someone else's negligence, then you may be able to claim compensation for your injury.
Our team here at Wafer Phillips have helped countless clients from in and around Liverpool to win substantial compensation. Based in Norris Green, just a short 10-minute drive from Walton, you can rely on us to tirelessly fight your case to win the compensation that you are due.
Falls, slips and trips compensation claims Walton
You may have a case for compensation if your accident occurred because proper safety precautions were not in place. Claims can be made against local authorities or councils for incidents that occur in public spaces, or business owners if the accident occurred in a shop or workplace.
Falls, slips and trips can result in injuries varying in severity, including torn ligaments, cuts, broken bones, head injuries and psychological trauma. Depending on the type of injury you sustain you may find that your life is impacted in one or more of the following ways:
Financial loss due to inability to work.
Financial loss due to medical expenses.
Physical and psychological pain and suffering.
The need for ongoing rehabilitation therapy or counselling.
Winning a compensation claim can help to ease your financial worries whilst you recover and get back on your feet again.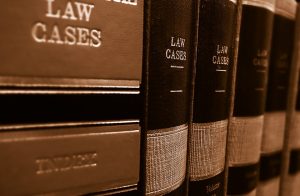 Common falls, slips and trips claims
Some common accidents that we regularly see result in successful compensation claims include:
Tripping on uneven pavement or a pothole.
Slipping on wet or icy floors.
Falling down poorly maintained stairs.
Falling from ramps or walkways.
Tripping over wires, rubbish or debris.
Why choose Wafer Phillips?
Our many years of experience and excellent win rate has made us one of Liverpool's most trusted solicitor firms. If you're looking for a solicitor local to Walton to help you through a compensation claim for a slip, trip or fall then you couldn't be in safer hands. Just a few of the reasons why so many customers choose us include:
25 years' experience working in and around Walton, Liverpool.
Conveniently located just 10 minutes from Walton.
Nothing to lose with our no win, no fee agreement.
Professional, experienced and qualified experts.
Regulated by the Solicitors Regulation Authority.
Our friendly, supportive and sensitive manner.
If you have suffered injury after a slip, trip or fall then please be aware that although there are some exceptions to the rule, generally you must make your claim within three years of the date of the accident.
To take the first step towards receiving the compensation you deserve, give our team of experts a call on 0151 256 7898 to receive free initial advice on your case.
Visit our office near Walton

Return to Falls, Slips & Trips