Legally, you can write a will when you're 18-years-old, or at any age if you're a soldier on active duty or a sailor at sea. However, you are never too young to write a will.
As soon as you own anything, you technically should write a will stating who should receive that item when you die.
A common misconception is that wills are solely about property and money, but they can also reflect your wishes when it comes to personal items, or end-of-life decisions.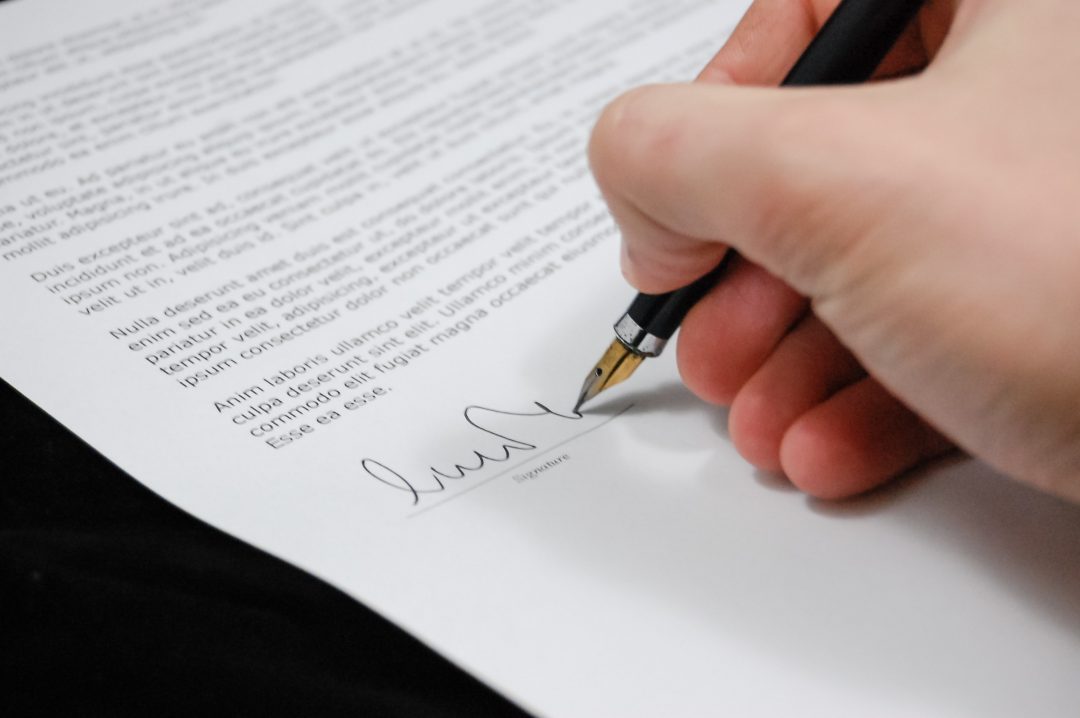 You should also consider setting up Lasting Power of Attorney.
Nobody likes to think that they may not be able to make their own decisions in the future, but the truth is that this could be a possibility.
The good thing is you can be well prepared by setting up a Lasting Power of Attorney.
Anyone over 18 can do this – you don't need to be debilitated.
Power of Attorney is a legal document that allows someone to make decisions for you, or act on your behalf, if you're no longer able to, or if you no longer want to make your own decisions.
The pros of writing a will early
Your money, property and possessions will be allocated to the people and/or causes you wish them to go to.

If you're not married to your partner, or have not registered a civil partnership, you cannot inherit from each other unless there is a will. With that in mind, the death of one partner may create serious financial problems for the remaining partner. Writing a will ensures they do not suffer hardship after your death.

You can have a say about how and who looks after your children. When writing a will, you don't just decide how your estate is divided up. You also have a say as to who should look after your dependents. If they're under 18, you can also appoint their legal guardians. If you don't, the decision could be left to the family courts, who may choose a person you might deem unsuitable.

You'll prevent family disputes. Dividing up an estate can sadly sometimes lead to squabbles and arguments among those who are left behind if there is no will, or your wishes aren't made clear. Contested wills can be damaging to relationships among your family and can also be expensive if decisions about your estate are legally contested. A well-prepared will can help avoid such arguments and avoid making your passing even more successful for your survivors.

You may be able to avoid paying more inheritance tax than you need to. The amount of inheritance tax that will be charged from your estate depends on how much you have, and also who you leave it to. Anything left to your spouse or civil partner will be automatically exempt from inheritance tax. Leaving property to your children and grandchildren is also likely to generate a lower inheritance tax bill than leaving it to others.
And if you don't
The obvious one is that you die intestate. Basically this means that when someone dies intestate, leaving no spouse, surviving children or other descendants, their whole estate is shared equally between the surviving parents.

The legal process will take longer

You won't be able to specify the kind of funeral you want.

If you have children, you won't be able to specify how and by whom they are looked after.

You'll be likely to create more stress and heartache for your loved ones.
Further reading
Citizens Advice Why it is important to make a will
Which? Reasons for making a will
Making a living will
A living will is different from one that considers how your possessions are divided.
It's there to outline your wishes for refusing medical treatment if you become terminally ill, or if you lose the ability to make decisions for yourself.
In order to do this, you can draw up a legal document known as an 'advance decision' – formerly called a 'living will'.
Within an advance decision, you can list specific medical treatments you don't wish to receive and outline situations in which these treatments should not be provided.
An advance decision is legally-binding, but will only be implemented if you lose capacity or cannot communicate your wishes. It does not give someone else power to make other medical decisions on your behalf – for that, you'll need to put in place a Lasting Power of Attorney.
Get in touch
We'll be with you through every step of the process.
If you want to learn more about writing a will, or if you have decided now is the time to make a will, you should start by visiting our Wills & Probate page or contacting us today on 0151 256 7898 for a free initial consultation.